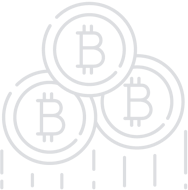 Token Security Scheme - 일상적으로 사용 Blockchain 안전한 만들기
토큰 보안 제도 (TSS)는 암호화-통화 에코 시스템에서 기존 보안 격차를 해소하고 디지털 자산을 저장하는 어떠한 교환 또는 시설에 대한 공격을 방지하는 것을 목표로하고있다. 지불 및 금융 산업의 디지털 키 관리에 강한 배경으로, 사이버 보안 전문가의 우리 팀은 암호 통화 에코 시스템의 보안을 강화하기 위해이 기술과 모범 사례를 구현할 계획이다.
기본정보
| | |
| --- | --- |
| 플랫폼 | Ethereum |
| 타입 | ERC20 |
| 참가가능화폐 | ETH |
| 유통량/발행량 | 불분명 |
| KYC | 불분명 |
| 제한 구역 | 불분명 |
| 웹사이트 | 홈페이지 |
| 백서 | 다운로드 |
보너스
Pre-sale - 20%
6-13 November - 15%
13-27 November - 10%
27 November - 4 December - 5%
개요
About Token Security SchemeTSS plan to store crypto-assets such as users' private keys on Distributed Hardware Security Module (DHSM) infrastructure, which will be set up within Enhanced Payment Card Industry (EPCI) security compliant facilities. These facilities are geographically dispersed in different locations and will be regularly audited by certified professionals to ensure up-to-date compliances. DHSMs will provide a safe 'Vault' with proper Cryptocurrencies Key Management System (CKMS) and procedures to mitigate and minimise the risks of digital asset storage in the crypto-currencies eco-system. TSS will allow stakeholders to safeguard digital assets effectively and leave a lasting legacy for their future generations.

TSS is an initiative from 5M Holdings Pte Ltd to improve the security features in relation to the key management within the blockchain eco-system.
팀
SAMUEL POH
Project Manager (Web Ops/Dev)
KIMBERLY KAN
Community Manager (PR/Social Media)
BENJAMIN BAY
Social Media Engagement/Admin Support