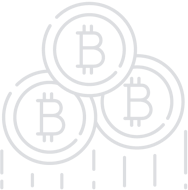 X8 Currency - 암호화 투자자를위한 최고의 안전한 피난처
자산의 가치를 보존하기 위해 ioNectar에 의해 개발 된 자동 보호 구역 관리 거래 AI, 스위스 재무 구조와 골드 보호의 활용 - X8은 ARM을 사용합니다. X8 통화는 에테 리움 블록 체인을 사용하고 배포 및 전통적인 경제 가치의 저장소에 대한 새로운 벤치 마크 설정 - 궁극적 인 통화를.
기본정보
| | |
| --- | --- |
| 플랫폼 | Ethereum |
| 타입 | ERC20 |
| 참가가능화폐 | Others |
| 유통량/발행량 | 불분명 |
| KYC | 불분명 |
| 제한 구역 | 불분명 |
| 웹사이트 | 홈페이지 |
| 백서 | 다운로드 |
개요
The presale will take place in two phases (limited and unlimited on 12 and 13 September respectively) on 14 Septemeber is the last day of the ICO and its public phase accessible to anyone. Everyday the ICO starts at 17.00 CET.
HOW IT WORKS
The ARM Portfolio risk management AI, which operates the reserves of the X8 currency, was developed over 10 years. It has been operational since 2015 and has generated a transaction volume of over $1 Billion for clients in the traditional financial industry.
FIAT in X8 brings vast liquidity which can support quick large transactions with little to no price impact. That means that X8 can scale globally and provide a sustainable solution as a financial system for more than 3,5bn people.
Together with friendly nature of X8 market operations, all participants in the value chain benefit from this constructive system.
X8 leverages the benefits of the Swiss financial ecosystem. FIAT funds deposited in the Swiss UBS AG, are insured by SwissRE AG and audited daily by JP Fund Services. A store of gold currency in safest certified storages outside the banking system serves as additional reserve for X8 currency.
PROVEN
Risk management AI developed over 10 years for traditional FinTech, $1B in transactions since 2015.
SAFE
Non-leveraged reserves in top 8 fiat currencies and gold provide unparalleled safety.
LIQUID
Fiat currency foundation enables daily volume in billions without affecting the price.
SECURE
Triple-redundant Swiss architecture and gold reserves fully utilise the advantages of the Swiss financial ecosystem.
Currency fluctuations transform simple business operations into a minefield. It has an effect in any currency, yet is most pronounced in the extremely volatile crypto currencies. This unpredictability poses challenges to individuals, businesses, crowdfunding projects and crypto investors alike.
X8 uses ARM – Automatic Reserves Management trading AI, developed by ioNectar, to preserve the value of the assets and takes advantage of Swiss financial architecture and gold protection. X8 currency uses the Ethereum block chain and sets a new benchmark for the store of value in the distributed and traditional economy – the ultimate currency.
팀
전부보기